Where to Begin?
Twin Cities Trails cater to both new and beginning riders, helping you find trails suited to your skill level.

Stuart Smith
Published on September 19, 2023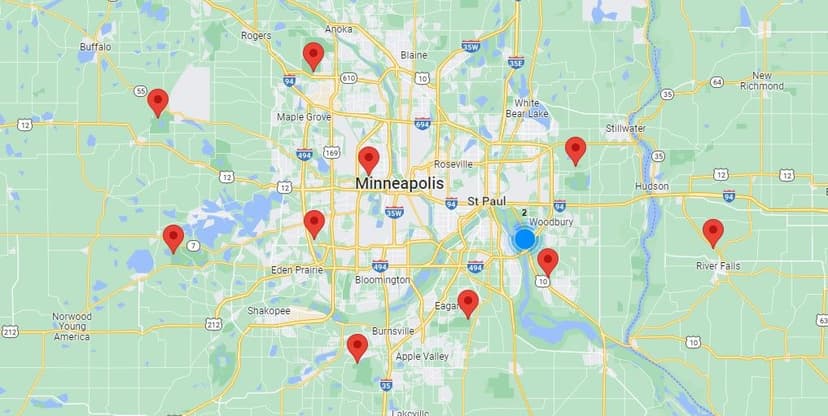 When it comes to single track riding in the Twin Cities we truly are spoiled for choice. Few major metro areas have the extensive trail network we have access to and no matter which part of the Cities you are in there are trails to be found. We all want to take our friends to ride the places we love but perhaps Lebanon Hills isn't the best intro to a sport that can be grueling or possibly dangerous.

I started mountain biking later in life as a way to get outside more purposefully. I then transitioned into a rider with my kids aboard the bike being with the ShotGun Kids seat or even pulling them in the Weehoo. We focused a lot of our attention on trails that would accommodate us like this where skill and risk were low. Now that my kids are getting bikes of their own we are again using these easy to navigate trails as resources and skill builders. This list is far from complete but as a primer to getting on trail it is a place to start.

Where to choose if you're new or attempting to get friends, family or even kids into the sport? As an experienced rider I look for trails that meet my needs or wants for my weekend or solo rides. Those trails are not usually best for newer or younger riders, lots of technical rock gardens and step drops are things that can push people away from the sport who has just begun.
When I brought my kids into Single track riding we focused on the trails that had the most to offer a new rider, trails that were mostly smooth and had little to zero technical requirement or if they did we we use bypasses available at all turns. I always want a bypass for a drop, jump, log pile or rock garden for my kids but I like to use those obstacles along side them so they can see the future.
New to the sport adult riders it is the same, I want to show how fun this can be but not require any special equipment or really anything more than basic bike control skills and a desire to ride. For those rides I try to incorporate trials that are shorter and easy to approach and don't require a long ride to get in to them. They should have something interesting to offer but not huge climbs or require obstacles. It is exposure and fun we are looking for, building skills with easy and approachable trails.

Salem Hills Single Track, Inver Grove Heights-
Salem Hills is the most approachable single track in the metro. With 3 small loops totaling 4 miles of trails, and easy access right from the parking lot it is a go-to for first time riders and people who just want to spend some time in the woods. There are a few small features that are manageable but 100% of this trail can be done with little to no MtB experience. The trail can be narrow in places but it is easy to navigate and offers very few climbs or technical sections.

Carver Lake Single Track, Woodbury –


Carver Lake is a must ride for all levels but a must do for young, new and learning riders. Carver not only offers 5+ miles of trails but has an on-site skills park with professionally built obstacles tailored to all rider skill levels. The single track is broken in 4 main loops, all can be done solo or as a larger main loop in about 45minutes. There is also a High Skill Jump section but it is well marked and can not be accessed by accident.

While most of the trails are smooth single track, there are many places to divert and use a much higher skill balance or climbing section. All obstacles are optional and the elevation is just enough to be a challenge but nothing to require major riding strength.

Sherman Lake Single Track, Centerville-




Lesser known and never publicized the 1 mile loop on the north west corner of Sherman Lake is a secret gem for beginners. Often a new rider can be put off by a daunting amount of time dedication or total distance needed to get out and ride trails. Asking someone unconditioned or new to spend 2 hours struggling to climb hills and washing out their front end on soft berms can be a huge turn-off. A short and sweet ride that can be done in laps of 12-15 minutes is often the trick. Do 1 lap or 4, its up to you.

This ride is very short and not worth driving to if you are a seasoned rider looking to really hammer in some tech or big miles. Even if you consider the sibling single track in Lino Lakes as a second area on the same network you are looking at more transit miles than single track. That is what makes this so approachable for new riders.
After about a mile you have an out or you can repeat and test your skills. The location is easy to get to and once on trail you have access to smooth, well groomed trails that offer some climbs, some tricky section and even a jump or 3 once you gear up and want to tackle it.
Secondly, there are even more miles of Bandit trails, unofficial un-registered trails, all over the adjacent woods that are just as fun and expand the selection if you feel in the mood. There is even a skate park at the parking lot if you feel in the mood. My 5 year old requests these trails and has no problems on his 20inch Cleary Single Speed. Fun for the whole Family.

Lake Rebecca Park Preserve, Rockford-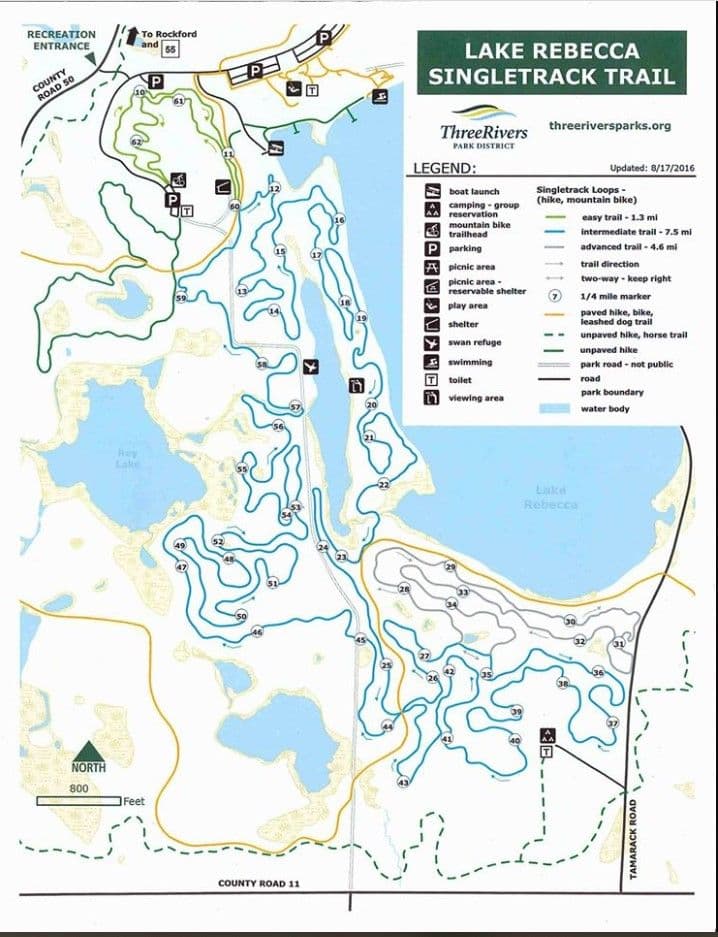 The park has 2 main loops, a smaller 4mile option and then the bigger 10 miles full park traverse. The terrain is mostly flat, some rolling sections but no steep climbs to struggle up while still providing many short challenging hills up and down.

As you get deeper into the trail the woods feel more and more like you're getting out away from everything, there are no other people or trails and it is just you and your bike. The trial itself is hard pack, sandy in some places but mostly wide and easy to navigate. Through woods and prairie, swap and forest you will get a taste of it all. No real obstacles or jumps to contend with, just miles of fast rolling single track.

Theodore Wirth Park, Minneapolis –
Miles and miles of trails available for all skills available in the heart of Minneapolis. Full set of accommodations at the trailhead for food, resources, bathrooms and even bike rental. A perfect place to start and grow.
Set in a north to south fashion you can start on the far end and work your way through up to 15 miles of trails all connected by city bike paths. Some of the trails have a high skill requirement so sticking to the central or core trails is key for new riders. Just off the Luce line features 2 lops, one very short and one about 2 miles, both with low skill requirements and lots of pedaling fun.

The North Loop is the place to start, parking at the Loppet trail head and find your way to the Luce Line path. The trail crossed the path about .50 miles in and is a good warm up. Once on the North Loop you are on well ridden trails with good markings. Some skill sections required but easy to walk and skip as needed. Many fast flowing sections and some switchbacks but very few technical climbs.

Once the North Loops has been mastered the rest of the park is fair game. Most of the other trails are med-skill level and require a lot more brake and decent control or conditioned climbing. Not for a brand new rider to go it alone. While most of the trails are shorter, .75-1.5 miles they are very busy and runners and other riders can come up quickly.

While the system is not super well marked for beginners eyes, it is busy enough that you will see other riders and can follow along to locate trail heads or ask anyone in the main Loppet Trail Head building.



If you liked Stuart's post and have some ideas for a post on your own make sure hit the "contribute" button on the top right of this page.